Search and book your accommodation
Your search gave no results. Please try again!
Search and book activities
Your search gave no results. Please try again!
Search and book a table
Your search gave no results. Please try again!
Let the lake's beautiful backdrop surround you during your time on the lake in Ottsjö. From Fjällkajakcenter and ATI Mountain Experience you rent a kayak during the spring, summer and autumn. Maybe you have previously paddled a canoe, try a kayak this time.
Ottsjön offers perfect canoeing waters fringed by sandy beach as well as old-growth forest. The mountain peak pushes mightily out of the ground and in the middle of the lake, it is at times possible to walk across the lake.

You rent your equipment from Fjällkajakcenter which is a short walk from the road to Vålådalen. The business is run by Torkel and Annica Ideström and experiences with the mountain kayak is part of what they provide. They are both mountain and wilderness leaders and cares about conservation and sustainability. The company is approved ecotourism operators.

Times for collection and return of kayak:
Rent 3 hours: 10 am-1 pm, 1.30 pm-4.30 pm, 6 pm-9 pm
Rent 12 hours: 9 am-9 pm
Rent one day: 9 am-9 am, 1 night
Rent two days: 9 am-9 am, 2 nights

Location: At Storån along Vålådalsvägen.
Show more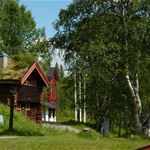 Youth hostels
Distance: 9.6 km
Vålådalen mountain station is located 600 metres above sea level at the foot of Ottfjället in the middle of the Vålådalen nature reserve. This is the start of several trails leading to STF's other mountain stations and huts in the mountains of Jämtland.
Youth hostels
Distance: 15.5 km
Södergården is an allergy-free accommodation with a good indoor environment 10 minutes from Åre village. Södergården is the only facility in the Nordic region that is adapted to those with severe allergies and asthma.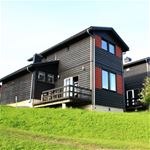 Chalets
Distance: 16.5 km
Hedmans Fjällby is a calm familiy friendly facility just 15 kilometers east of Åre village. It is a peaceful and pleasant area not to far from the ski lift systems in Åre, Duved, Trillevallen and Edsåsdalen.